2020 Wagener Research Group
University of Florida
Research Areas

Acyclic Diene Metathesis Polymerizations
Monomer structure/reactivity relationships
Catalyst structure/reactivity relationships
Modeling polymer crystallization behavior
Synthesis of new biopolymers, copolymers, and elastomeric thermosets.




Contact us!

The Wagener Research Group
Department of Chemistry
University of Florida
Gainesville, FL 32611-7200


(352) 339-1662 (Prof. Ken Wagener)
(352) 392-2000 (Any group member)
(352) 392-9741 (Fax)
2020 Wagener Research Group

Prof. Kenneth B. Wagener

Prof. Fabio Zuluaga

Prof. Kathryn R. Williams

Prof. Giovanni Rojas

Julia Pribyl

Samantha McDonald

Nathan Williams
George and Josephine Butler Polymer Research Laboratory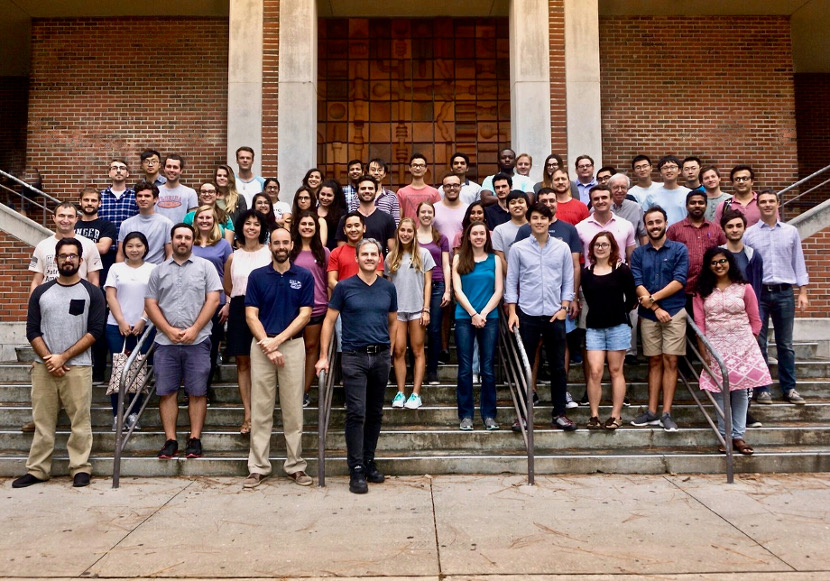 The "New" Wagener Group is an integral part of the George and Josephine Butler Polymer Research Laboratory.
Watch ADMET in action using Schrock's catalyst (18 MB)and Grubbs' Catalyst (6 MB).
The movies are in AVI format; they can be viewed using Windows Media Player or Quicktime.
Other links of interest:
The George and Josephine Butler Polymer Chemistry Laboratory Web Site
UF Chemistry Department Web Site | University of Florida Web Site
Video Tutorials for Improved Presentations

Web site mantained by Nathan Williams and Ken Wagener.